Events. Webinars. Workshops.
Meet, interact and gain insights from healthcare technology leaders that are powering the future of healthcare. Don't miss out on the chance to leverage our deep understanding of healthcare innovation and key technology challenges faced by healthcare organizations today.
Upcoming Event
V-Meet CitiusTech at
AHIP Inst. & Expo. 2021
June 22 - 24, 2021
In the spotlight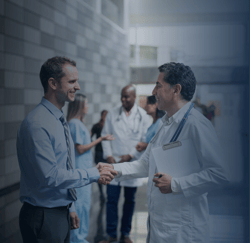 Recent Webinar | April 15, 2021
Four Dimensions to Modernized Quality of Care
Panelists
i) Frank Ingari - President, CEO & Chairman of the Board of Directors, Tandigm Health
ii) Jeffrey Springer - Sr. Vice President & Head of Products, CitiusTech
iii) Barbara Fox - Vice President Healthcare Consulting, FluidEdge Consulting
iv) Eric Schultz - President, FluidEdge Consulting (Moderator)
This Webinar acts as a guide, addressing the challenge of improving scores and ensuring smooth functionality especially in the post-pandemic period.
Watch On-Demand
Recent Webinars & Panel Discussions