The Health Insurance market size is expected to reach USD 2.2 trillion by 2024 and payer organizations are steadily adopting technological innovations as they seek to offer better care options and consumer experience. Payers are accelerating digital transformation initiatives in response to the looming threat of disruption by new market entrants and avoid obsolescence. There is a noted surge in payer organization investments (approximately 56% of annual payers budget) to elevate digital transformation.
Digital Transformation helps in creating member centered care by integrating technology into clinical workflows and drive value for members, healthcare providers, payers, and regulators. It redefines how people, technology and devices interact in healthcare environments - helping promote better care, reduce costs, and improve outcomes.
Evolving government regulations, technological innovations, and members expectations are negatively impacting payer efficiency and growth. Current challenges that health plans face include:
Disjointed and slow customer experience such as complicated self-service, restricted access to customer care agents and weak member experience.
Isolated business capabilities with siloed data stores due to absence of single source of truth and common data format of exchange across business functions.
Legacy systems and technology stack lack the agility and flexibility to manage modern business operations, causing inefficiencies between development and operations.
Time consuming repetitive processes are often manual, involve large amount of paperwork and require attention to detail.
Payer provider data exchange face skewed reimbursement and quality scores due to payer provider abrasion and incomplete, delayed information exchange.
Bringing together technology and business trends of mobility, automation & data analytics would strengthen the foundation of healthcare delivery. This will develop a more comprehensive understanding of consumer needs and preferences.
Digital Transformation: Payer Opportunities
Member Delight
Improvised member onboarding, simplified claim settlements using digital channels and optimized operations across payer value chain leads to improved member delight.
Operational Benefits
Payers that have implemented emerging technologies have witnessed increase in revenue cycle management and reduced claims overpayments.
Provider Convenience
Consolidated ecosystem ensures patient portability and allows Payers to proactively initiate care using IOT and health analytics.
Health Ecosystem
The rise of a digital health ecosystem provides interconnectivity among provider systems, physicians, payers, members, and other healthcare players.
Digital Transformation in Practice
Giving patients access to their health information is not just a stipulation under HIPAA, but is also critical to the delivery of patient-centered care. CitiusTech helped a leading health plan sustain and enhance the capability of their member portal to effortlessly serve over 3 million members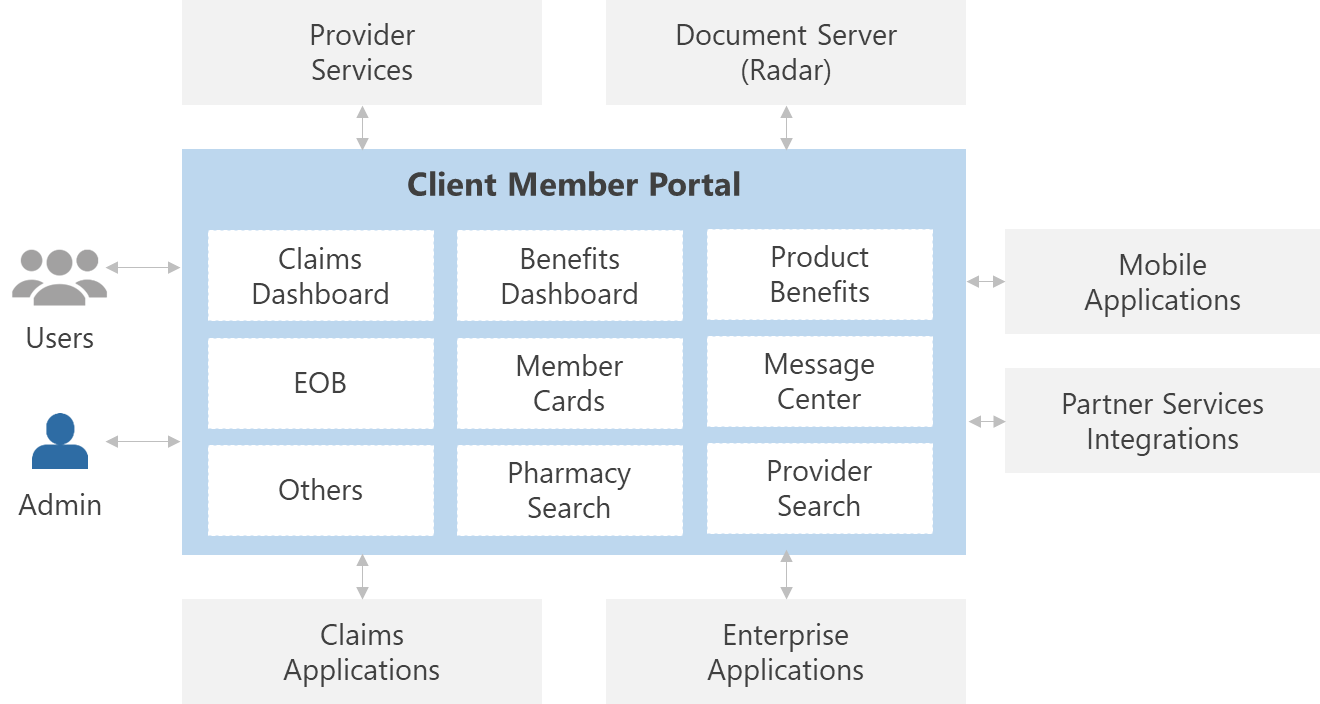 The health plan now reports and resolves over 800 incidents annually. The modernization of member experience with 25+ features resulted in better engagement, access to healthcare data, and helped the client create a patient-centric ecosystem.
Payers that adopt digital transformation, achieve better health outcomes for their members with lower claims costs. They see improvement in consumer experience, overall efficiency in operations and better digital network by working closely with the other players in the healthcare ecosystem.
In the upcoming blog, we explore various technology enablers and approaches that would allow payers to start their digital transformation journey.