Authored By: John Squeo – SVP, Providers & Healthcare Services
Healthcare Price Transparency Primer: Creating a consumer-driven system while achieving compliance
The inability of healthcare consumers to effectively research and compare healthcare costs along with quality is a barrier to achieving high health literacy and cost reduction.
Readily available information on the price of healthcare services, helps define the value of those services which enables patients to identify, compare, and choose providers that offer the desired level of value.
What is Price Transparency in Healthcare and why the need?
More than half of U.S. consumers don't understand the healthcare system well enough to effectively navigate their healthcare benefit choices and services utilization. As the cost of healthcare and the portion paid by patients increases by nearly 10% a year, consumers want more choice and reliable information to make personal decisions. For the same, they would need information that will allow them to make informed healthcare decisions. Charges, Price and Cost are three main aspects of price transparency within healthcare. Charges are the amount set by the provider for services rendered before discounts and it is usually different than the actual amount paid by the consumers, whereas Price is the amount expected by the healthcare providers to receive from payers and patients, and Cost has a different meaning for entities that are incurring expenses (patient, provider, payer, employer) as shown below: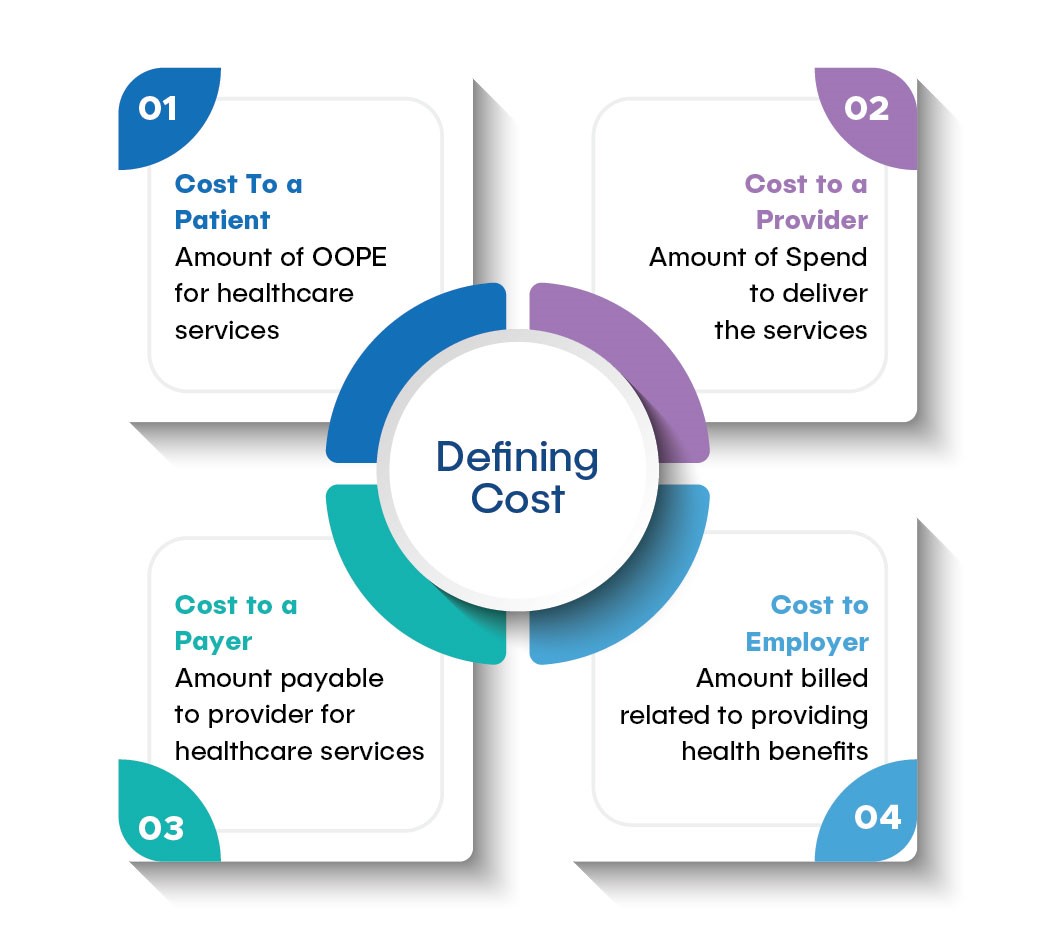 Fig1: Price Transparency would help patients to improve their understanding of costs, preventing surprise medical bills etc.
*OOPE (or Out-of-pocket expenditure) – Expenditure borne directly by a patient where insurance does not cover the full cost of the health good or service.
Price transparency in healthcare is about making consumers feel more Informed, prepared, and involved. It is the gateway to consumers autonomy that aims to give them more control through information, tools, and data access. For E.g. - they can better plan their finances by calculating their annual healthcare expenses.
Price Transparency can bring a seismic change of healthcare focus from utilization to prices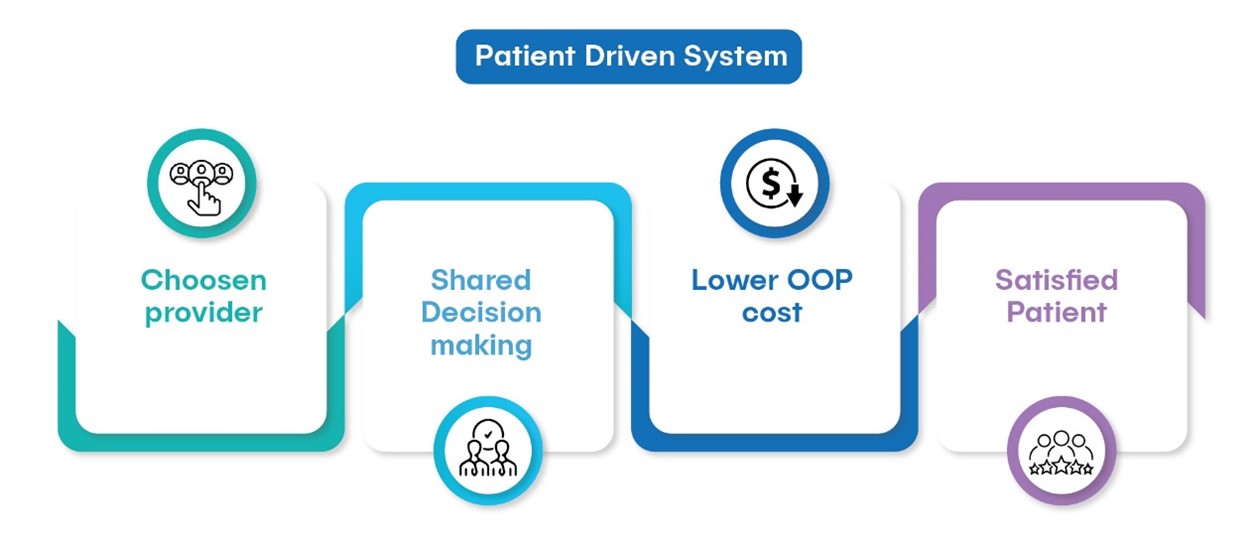 Fig 2: If appropriate Price transparency is not available below are the factors which would effect the consumers

Fig 3: Summarizes the current pressures consumers face and the need for more healthcare price transparency.
Understanding the 'CMS Price Transparency Rule' for healthcare providers
The Centers for Medicare & Medicaid Services (CMS) has been at the forefront since 2017 in their efforts to promote price transparency and ramp up compliance. To help consumers improve their understanding of costs, the Centers for Medicare and Medicaid Services (CMS) issued two final rules – hospital price transparency and transparency in coverage. In simple words, hospital price transparency helps consumers know the cost of a hospital item or service before receiving it and Transparency in coverage helps consumers know the cost of a covered item or service before receiving care.
Hospital Price Transparency: Requirements and Timeline
The US federal hospital price transparency has come into effect since on January 1, 2021, and further extended into 3 phases. The first phase started in July 2022, when it was mandated for the health plans to provide machine-readable digital files for In-network Files (rates for all the services and items that are covered between the in-network providers and the plans) and Allowed Amount Files (billed charges and allowed amounts from and for the out-of-network providers).
Phase 2 is planned to start from Jan 1, 2023, and as per this, the health plans will have to provide consumers with an online shopping tool which will provide them with a personalized estimate of their out-of-pocket cost for 500 of the most shoppable items and services, as well as the negotiated rate between their provider and their plan. And from January 1, 2024, these shopping tools will also need to show the costs of any other procedures, medications, durable medical equipment, or services they may require.
Hospital Price Transparency: Treatment Cost Estimator Tool
A treatment cost estimator tool - The tool should generate personalized estimates, including OOP expenses (expenditure incurred directly by the patient), based on an individual's plan, deductible, benefits, providers, network, and service location. The tool can also help health plans and providers collaborate and clarify the expected costs for creating single and bundled services, as well as set financial expectations with consumers.
Hospital Price Transparency Compliance – where are we as of 2022?
A total of 2000 US hospitals were reviewed by patientrightsadvocate.org in August 2022, and it showed gradual improvement on the compliance levels of price transparency regulations from the survey done in February 2022. As per the report,
Only 16% (319) of the surveyed hospitals were in compliance with the price transparency rules, which was somewhat better than that of the previous survey (14.3%) done in February 2022.

1% of the participants did not provide any pricing details and were in complete non-compliance.

7% (793) of the participants posted some of their charges around payers and plans, but among them, 51.3% (417) were unable to comply as most of their pricing data was not complete.

Most of the hospitals' pricing files were incomplete.

Noncompliant hospitals failed to show the different prices for the same services by all insurers and plans accepted, nor cash prices.
The survey also highlighted the current situation of the country's three largest hospital systems, viz HCA Healthcare, Ascension and CommonSpirit Health. CommonSpirit Health owns 111 hospitals and among them, 45 are complying with the regulations, but Ascension and HCA Healthcare are still in zero compliance state.
Another June 2022 study with 6214 US hospitals showed regional variations in price transparency compliance rates. As per this report, hospitals in the Southern and Western regions are less compliant compared to those in other regions. Also, smaller hospitals showed lower compliance rates than the larger ones.
CMS is now taking actions against hospitals in non-compliance, including sending notices after CMS audits and requesting that providers share an action plan in a specified format within 90 days. There have been two instances of enforcement actions, including civil monetary penalty (CMP) notices issued by CMS for hospitals failing to meet the requirements, totaling penalties nearly $1.1M.
Price Transparency Solution Considerations for Provider Organizations
As part of their short-term compliance and long-term business and engagement strategies, provider organizations can make use of a machine-readable file and price transparency solutions in other strategic areas as shown in Figure 9.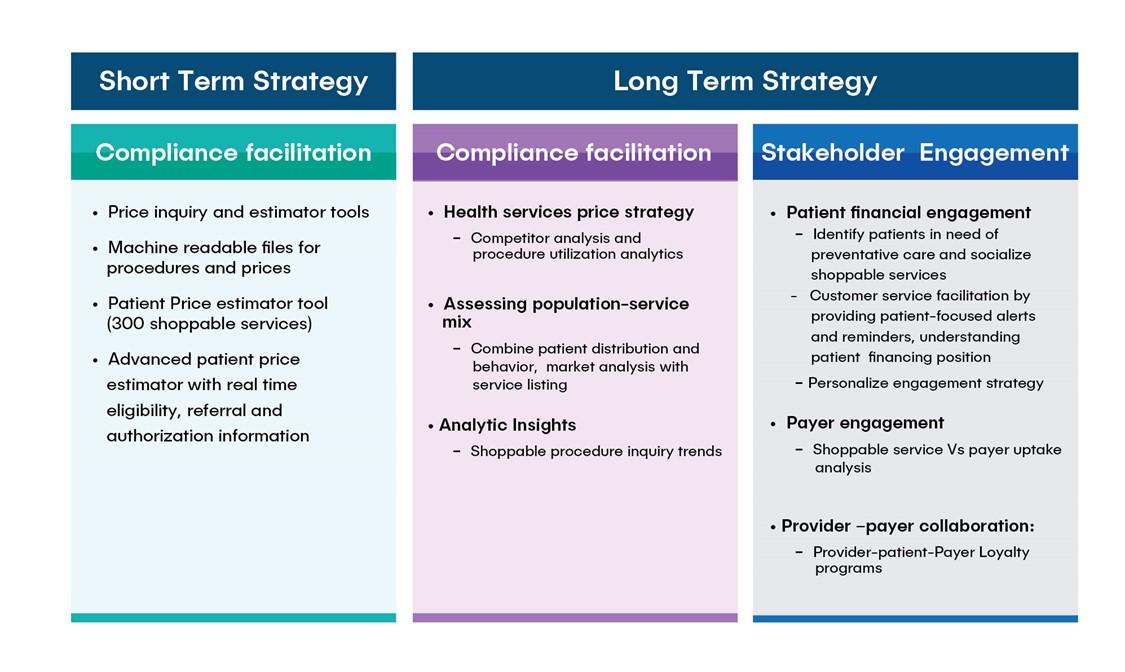 Fig 4: Components of a provider organization's short-term and long-term price transparency strategy.
Technology plays a crucial role in helping healthcare reach its full potential in terms of price transparency. Interoperability and secure flow of information between healthcare providers and payers will be critical so that when a patient "shops" for services, the healthcare provider can access medical records and insurance records. Secondly, it can help consumers better understand their out-of-pocket costs and schedule the right bundle of services, so they get the care they want at the location of their choice. Additionally, tools such as price schedules and healthcare cost estimators can help healthcare providers and patients navigate the healthcare system with the same pricing information.
By pairing "high-tech" solutions with a "high-touch" approach to consumer engagement, healthcare providers and payers can make a lot of progress toward complying with the new rules
Value Beyond Regulatory Compliance
Beyond achieving compliance and improving the consumer experience, we see this movement as an opportunity. By pairing high-tech solutions with a high-touch, high-transparency approach to consumer engagement, healthcare providers and payers can make significant progress towards complying with the new price transparency rules, building greater rapport and loyalty with consumers, and standing out in their markets.
Additional benefits to payer and provider organizations who prioritize price transparency:
Accelerate implementation of personalized cost estimator tool

integrating quality and cost metrics

Enable analytics on competitive and market prices, as well as resulting adjustments to existing negotiated rates

Accelerate value-based payment models,

encouraging higher quality care and lower healthcare costs
Differentiate with value-add services beyond rate and pay equity for providers
Consumer
Shop for lowest procedure price across best quality hospitals
Understand OOP estimates
Demand for best quality care
Understand cost of care with/without insurance
Easy payment options
Better consumer experience


Health system
Ensure service coverage
Deliver quality care at competitive cost
Deliver superior patient financial experience
Ensure timely collection of self-pay reimbursement
Increase market share and trust
Reduce days to bill
Maximize reimbursement
Effort to reduce denials
Avoid surprise billing
Drive Contract negotiations
Cost education before rendering services
Reduced staff burden


Payer
Deliver superior Member experience
Ensure network adequacy
Ensure member retention and trust
Ensure superior network mix and adequacy
Review contract negotiations


CitiusTech is at ViVE from 26th March to 29th March, 2023!
Come meet us at ViVE#2023 to discuss the Price Transparency trends and challenges in healthcare.