Accelerate Value-based Healthcare
outcomes with CitiusTech & AWS
Healthcare organizations today need to adopt agile and cost-effective cloud strategies that make optimal use of resources and help them quickly adapt to changing market needs. As an established AWS Healthcare Competency Partner, CitiusTech combines extensive healthcare domain knowledge with a deep understanding of the AWS ecosystem to help organizations build, optimize and manage their cloud environments.
CitiusTech is an Advanced Tier Consulting Partner to AWS, with a strong team of AWS Certified Developers and Architects proficient on AWS EC2, S3, EBS, RedShift, Lambda, Beanstalk, RDS, Cloud formation, DynamoDB and CloudTrail. We have strong experience in building cloud-native applications as well as migrating large enterprise healthcare applications to the cloud. We have helped some of the world's leading payers, providers and medical device companies design and implement their cloud strategies, and fully leverage the flexibility and efficiency of AWS.
Accelerate Healthcare Digital Innovation
Enable healthcare organizations to adopt a Cloud-first approach.
Build and Modernize around Patient outcomes
Keeping improved patient outcomes as our true north, our team can help build next-generation Healthcare platforms.
Our deep clinical workflow, medical imaging experience combined with the breadth of AWS services can bring great value to your patients/members.
Proactively close gaps in care with predictive analytics
Unlock patient/member value and reduce operational costs by leveraging preventative treatment.
By leveraging AWS advanced analytic tools and ML models, we can empower your team to identify trends and predict outcomes.
Ensure continuity of care by enabling health data sharing
Increase patient & physician engagement by enabling prompt & secure information sharing across healthcare systems.
With over 300+ HL7 certified engineers and our experience with FHIR, HL7 v2/v3, X12, DICOM, LOINC and SNOMED, we can help democratize data across your systems.
Our Platforms
Our platforms simplify the deployment implementation of critical healthcare functions to make delivery faster, more efficient and reliable.
Recent Success Story
CitiusTech Automates the Monitoring & Management of IMO's AWS Infrastructure
CitiusTech is working with Intelligent Medical Objects (IMO) to automate the monitoring & management of their AWS infrastructure. CitiusTech is building solutions to monitor, track and manage the AWS resources across the organization using services such as AWS Cloudwatch Event Bridge, AWS Elastic Container Service, AWS Athena, AWS Lambda, AWS Dynamodb and AWS Health Aware Service to reduce toil and improve visibility across IMO.
CitiusTech Develops a Cloud-based Data & Analytics solution to automate TeamHealth's MIPS submission using AWS
CitiusTech is working with TeamHealth to build solutions that help streamline and automate MIPS submission related activities with a goal to maximize MIPS incentives for its clinicians. CitiusTech using AWS storage & analytics services, designed and developed a cloud-based Data & Analytics solution that was used for future programs such as bundled payments, reporting etc. CitiusTech leveraged its DataOps expertise to include block-based snapshots that follow best practices for resilient and non-disruptive backups.
Consult our professionals
Get to know more about the services we offer. We are glad to help you.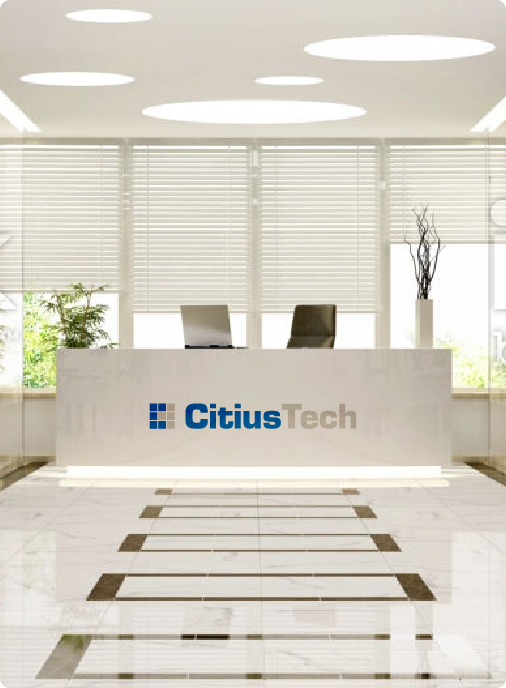 CitusTech and AWS Case Studies
Learn how CitiusTech has helped some of the world's leading payers, providers and medical device companies design and implement their cloud strategies, and fully leverage the flexibility and efficiency of AWS.